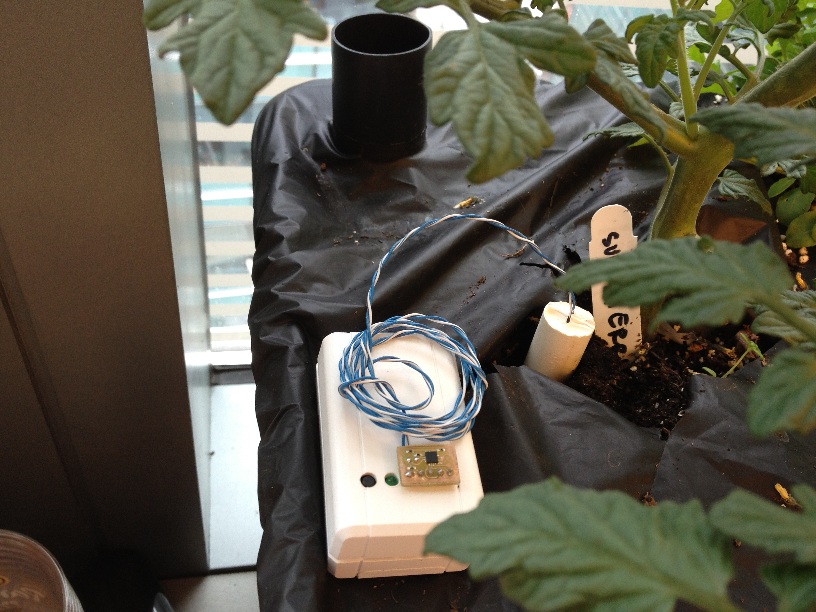 Today I cam across this Kickstarter project called KNUT. It's a small device to which you can connect up to 8 sensors. It periodically reads these sensors and sends of the data via your local WiFi network to an email box.
The project is aimed at developing KNUT into a project that will sell for around $100 for a basic unit without any sensors (except perhaps for an internal temperature sensor, but details are a bit sketchy). The sensors they will sell upon release are temperature, humidity, accelerometer (3-axis), Reed sensor and a water presence sensor. What's great is that the unit comes with a breakout board so you can hookup your own stuff.
My personal feeling about KNUT that this is EXACTLY the type of product that we want to see more of. The easier to connect stuff to the internet the better! What I like is that it comes with both an Iphone and Android app to view your data. What I don't like is the price point. For this type of capability you should be able to produce a much cheaper unit. So I am incredibly curious about the technical details. My hands are itching to take this baby apart.
At first I was exited enough to go out and buy this unit (or fund the project). On second thought I wont. It's too expensive and I already have couple of idea's on how to improve on this concept. Watch this blog for how that will play out 🙂