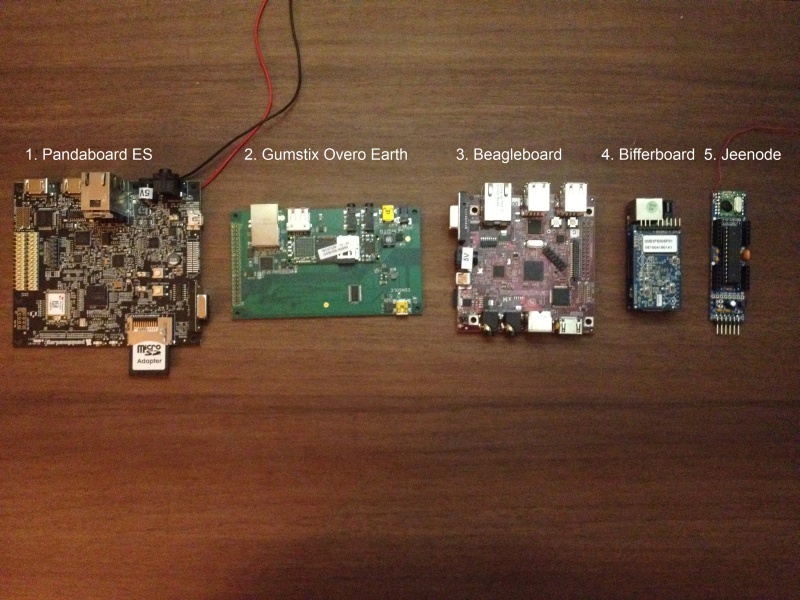 It seems that every day there is new embedded computer launched for us to play with. Most recently the Raspberry Pi made quite the splash. You'd almost forget that there is  a lot to choose from already. Here's a quick overview of the systems we're playing around with at the moment.

We could give loads more information about io-pins, tooling, programming, etc. etc. We may do that in a later post.
This post is just to show you what we're working with. I have to say I'm pleased with all these devices each one has it's strength an it's weaknesses. So depending on the project I could pick any one of them and be happy using it.