If you have serious problems with watering your plants and they are either bone dry and brown (too dry) of covered with moss (too wet), the Botanicalls soil moisture sensor is just the thing for you! The funny thing is, it talks to you through Twitter messages so that you know when it's time to water them. This Botanicalls movie on YouTube about the talking plants makes me laugh every time I see it.
Botanicalls provides a kit for a soil moisture sensor. The kit contains about 30 pieces.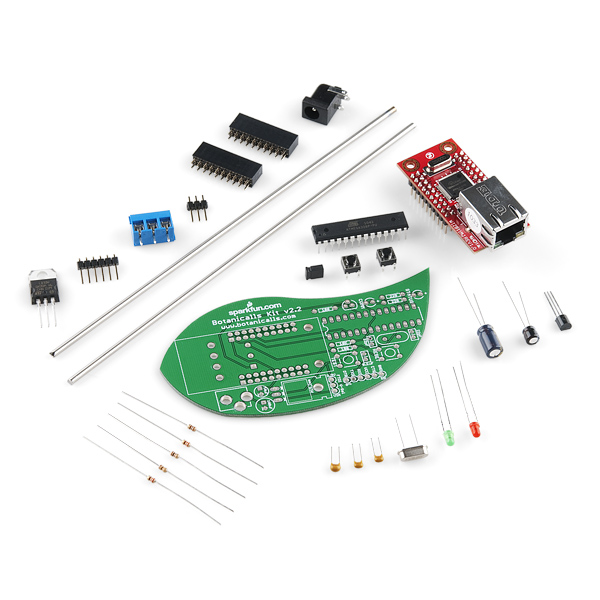 The ATmega328 microcontroller comes pre-programmed, you can customize it with your own Twitter messages.  In the detailed online manual it is explained how to get things working!
When we will start to organize IoT-Maker gatherings, the Botanicalls soil moisture sensor is a thing that we can build and combine with other things in a funny use case.